From Sydney to Söder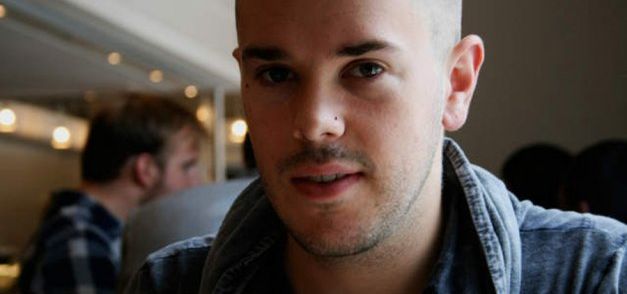 Jackson Ainsworth is a Communication Design student at Billy Blue College of Design in Sydney. His third semester he chose to study at Billy Blue's partner school on Sweden: Berghs.
Skrivet av Berghs School of Communication
Maj 5, 2011
– Berghs was announced school of the year in Cannes two years in a row. And as Billy Blue is fairly respected in Australia and they work with Berghs – I figured it must be a good school.
What do you study at Billy Blue?
– My program at Billy Blue is called Communication Design and basically it's more rounded than pure Graphic Design. Design is incorporated in all elements such as typography and studio practice.
What's it like to be away from home?
– I'm a traveler and it's natural to be away. I learn when I'm out of my comfort zone. I learn about myself, I learn from people I meet. According to most Swedes I've talked to, you don't see yourselves as very helpful – but you are!
During Jackson's semester at Berghs, he's taking classes with his Berghs Bachelor classmates. In the class there are Swedish students who are heading to Billy Blue (Sydney), Edith Cowan University (Perth), Academy of Arts University (San Fransisco) and School of Visual Arts (New York City) after this semester. Jackson himself is here from Sydney, and so are Kathryn Allen and Danielle Brown.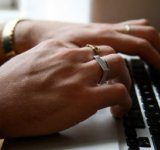 – I'm especially looking forward to taking the unit "Scandinavian Design History" with Clas von Sydow this semester.
What has been the highlight of your stay so far?
– Apart from the Way Out West Festival in Gothenburg by the end of summer, another highlight was the final product of the first week here at Berghs. 
During the first week, all full time students at Berghs are working integratedly with a brief. This year, different Swedish phenomenons were explored to find ways to market Sweden as a tourist destination.
– The first week was so good and insightful! I learnt a little bit about each Swedish tradition in my first week here and I really appreciated everyone speaking English. I've decided to take Swedish lessons. I want to make an effort to learn the language spoken here.
In what ways do you think you will develop as a designer while here?
– Design here in Sweden is often minimal and clever and is meeting the brief in a simple yet effective way. I'm sure I'll learn a lot while I'm here.
Jackson is shortly moving in to his flat in Södermalm. Far from Sydney, but by the sound of it, he's already starting to feel like home.