Heidi Eskonniemi: "I strive to get the most out of a course and grow as much as possible"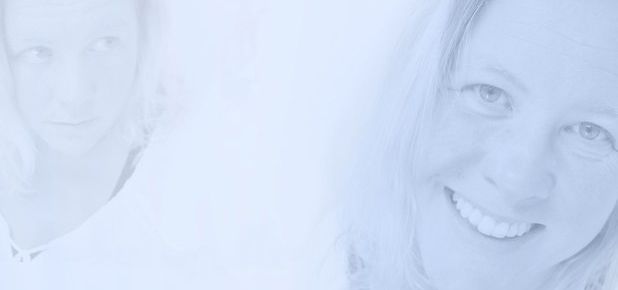 In her work at the marketing department of a company that exports in-car holders to over 30 countries, Heidi Eskonniemi finds herself communicating on a professional level in English on an every day basis. To improve her ability to make a good impression of her company in written communication, Heidi decided to take Berghs' online course Professioal writing in English.
Skrivet av Berghs School of Communication
Augusti 26, 2011
Hi Heidi Eskonniemi, how are you?
Not bad at all, thank you! I have enjoyed a very relaxing summer, but now I am back into old tracks again, with busy days at work.
I work as a marketing assistant at a company, Brodit, which develops and produces in-car holders for smart phones and other communication devices. My position puts me in charge of everything within marketing; anything from planning and structuring of work flows to more practical things such as ads, prints, installation instructions, database and website. I live with my boyfriend in the countryside nearby Hjo, Västergötland.
Last year you attended Berghs' online course Professional Writing In English, a course that promises to give the participants a framework for understanding the complexities of international communications. Can you describe your impression of the course and your impression of the online course in general? 
Inspiring is the first word that comes to mind. From my point of view, the part regarding business documents could have been more compressed, leaving time for longer texts. For example; writing an essay in order to get constructive tips on what to focus on in general, would have been very useful.
For me, having written communication with the teacher worked perfectly. We had the opportunity to chat online once a week, which was very instructive. My work at Brodit I have to do individually, so taking own responsibility for the studies came very naturally.
What about the level of the course, and the speed? Was it hard to manage both your full time work and studying?
It was absolutely combinable with working. In the beginning I was a bit worried that the speed would be too difficult to manage, but half way through I found myself thinking there could have been even more assignments. I always strive for getting the most out of a course and try hard to learn and grow as much as possible.
Can you give an example of an assignment you were given?
Work related assignments were the best. Being able to use real cases put into real situations, like the time we did a product presentation, has been very helpful. In fact, I still go back sometimes and check my old assignments for guidance in my daily work. The notes from the teacher were very good; I wish I could always have access to such good support!
What do you feel was the most important thing that you learned during your education at Berghs?
The most important thing I learned was the importance of working with a text thoroughly. Now, when writing a text, I always read it very critically to find better wording and flow.
Thank you for taking the time to talk to us, and good luck in the future!
Thank you! It was nice speaking to you. And all the best!