Kick Off Week 2010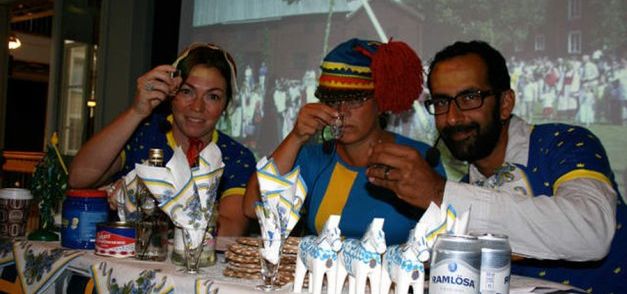 The week started off with a Swedish Midsummer party. The students were given a concrete task to work with during the week: to reach 50,000 people with their Swedish message so that at least 2,000 of them come to visit the country.
Skrivet av Berghs School of Communication
Maj 5, 2011
The classes were divided into groups and each group was given a Swedish phenomenon to work with. It could be the midnight sun, paternity leave, the public access of land or the "lusse bun". Below you can see photos from the kick off week which started out with an inspirational seminar on stoytelling with Mary Lee Sjönell. On the Friday the groups presented their creative solutions – a day full of surprises.
Mary-Lee Sjönell inviting the Bachelor student Kath to a Swedish fika.
The presentations offered surprises of all kinds.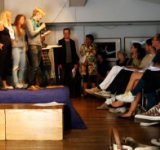 An easter Esther sharing her "polka pigs" to the audience.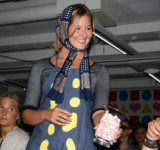 Sweden – what a kick-ass country.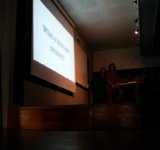 Reclaim the lussebulle, was this group's proposal