Marcus V Colombano: advertising and communications is an inherently international exercise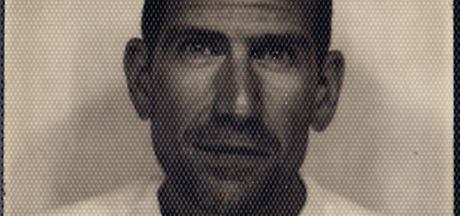 With Berghs c/o Academy of Art University summer program in San Francisco getting closer by the day, Marcus V Colombano, course director, has his hands full. His task is to find interesting companies and industry expert lecturers – a task for which he is perfectly suited.
Skrivet av Berghs School of Communication
April 20, 2012
Marcus V Colombano has got over 20 years of experience within brand strategy and product innovation. As managing partner of Avantgarde, a marketing firm he co-founded in San Francisco, he worked with Pereira & O'Dell to produce Creative Social's tenth creative summit in San Francisco. As a Co-Founder of NuvoMedia, he managed the branding and launch of the Rocket eBook, a paperback-sized electronic book and delivery system. Marcus also helped Handspring/Palm launch the Treo by developing a community of influencers that included Mario Battali, Lou Reed, and Amy Tan. Marcus has consulted for University of Phoenix, Barnes & Noble, Eastman Kodak Company, and Xerox Corporation.
Hi Marcus! Why do you want to be a part of the Berghs c/o Academy of Art summer program?
I am excited to be a part of the Berghs program in San Francisco helping the program find interesting companies and industry expert lecturers. I think that advertising and communications in the 21st Century is an inherently international exercise and bringing Swedish students together with their US counterparts helps build an understanding of how professionals work in both cultures and establishes a foundation for the development of more globally sensitive creative campaigns.
What kind of lecturers and tutors will we see in the program?
The US West Coast and the San Francisco Bay Area in particular is filled with innovators from many different disciplines. Most people think of Silicon Valley and Tech when they think of San Francisco but there is much more than that going on here that can help contribute to the Berghs program. Lecturers and tutors will come from a wide range of disciplines from Tech, Fashion, Sustainability and Theater Arts all with the intention of giving students a broad range of exposure and experiences.
What kind of students would you like to see as participants?
I would like to see a group of students with an insatiable desire to learn, innovate and collaborate with industry professionals.
What do you think they can learn from this type of program?
I think that a lot of what students can learn from an experience like this comes from just being in the program. The chance to collaborate with a group of smart, excited cross cultural base of students while at the same time interfacing with a group of expert industry professionals around a project will provide students with a once in a life time opportunity that will inspire them for the rest of their lives.
***
Berghs c/o Academy of Art University summer program in San Francisco takes place between June 18 and August 8, 2012. Crammed into 8 intense, mind-expanding weeks the program offers an exclusive opportunity for selected students to work in multicultural integrated groups with real-life cases tutored and coached by industry notables. This unique program gathers students from all communication disciplines to study and work together in one class, collectively immersing into all aspects of the creative and strategic processes. Berghs ℅ Academy of Art University will enroll students who have completed at least one year of full-time studies within the marketing communication field. The last date to apply is April 20. Interested to find out more? Take a look at the Berghs c/o site or send an email to berghsco@berghs.se!