Maurício Mota Speaks Of Transmedia Storytelling At Berghs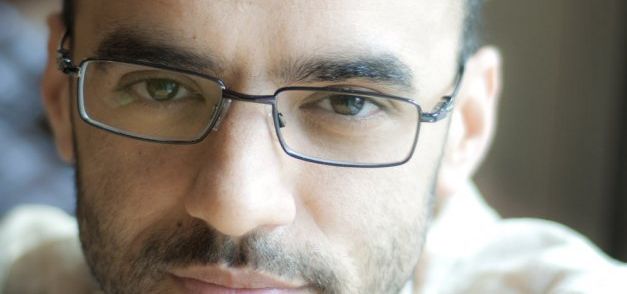 Never underestimate the power of a good story! Last week, Brazilian Mauricio Mota, who calls himself Chief Storytelling Officer and co-founder of the Transmedia storytelling Office The Alchemists, visited Stockholm and Berghs School of Communication.
Skrivet av Berghs School of Communication
Maj 16, 2011
Brazil is developing in tremendous speed in terms of creativity and media. Actually, at the moment the Brazilians are the people in the world who spend the most amount of time interacting with social media. Mauricio Mota is based in Rio and founded The Alchemists two years ago with his partner Mark Warshaw. Today, the Agency has expanded to Hollywood, and they work with a lot of different clients. For example a large project with school books in Brazil, as well as fashion and lifestyle magazine Elle. Mauricio was invited to Stockholm by Berghs to give a talk on his specialty, transmedia storytelling. He also had the chance to take part of some of the work from Berghs students and find out more about the world's top advertising school. I met Mauricio in the Berghs café to have a chat before his presentation.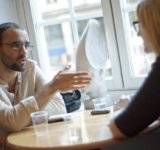 – Transmedia storytelling has been around since 3000 BC, people have always told each other and had an interest in stories, it is not a new phenomenon. But the new technology and development of multimedia platforms can help us reach out and tell stories in a better way. Imagine what Shakespeare could have done if he'd had the technological landscape that we have today, says Mauricio.
How would you describe transmedia storytelling?
It is the discipline that allows a story to be told in different media platforms. Instead of copying and repeating, you should make use of the best that each media has to offer in order to reach out with the story. In the future I see more depth in the stories and people getting more and more involved, engaged, and begin to converse about the stories. That's a key element of good communication trough transmedia storytelling.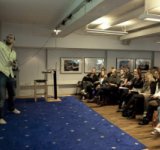 Mauricio finds great inspiration in his favourite books and movies, but also from his five-year-old daughter.
– It's the way she engages into the stories I tell her. Children are always curious and cannot really distinguish between what is fiction and what is reality; it is fascinating how easy they get lost into the world of imagination.
Can you give an example of a really good case where transmedia storytelling has been an important part?
The most successful case is without a doubt the TV series Heroes, where my partner Mark Warshaw worked as a transmedia director. He realized the importance of reaching people in different media platforms and then developed it in a unique way for the series. Hear Mauricio speak more about the Heroes case here.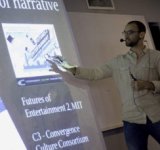 What is your impression of Berghs School of Communication so far and do you have any important tips for us students?
I've seen some great cases from Berghs students during the day! Berghs has an innovative development and my view is that it's a communication school at the forefront. Keep in mind that I travel a lot and have seen many schools over the years. As far as tips for the students, I must stress the importance of studying stories and narratives. Read a lot, go down to the depth of the subject and learn to understand that the most important stories have already been told. In the case of transmedia storytelling, it is important to remember that it is not always about getting a story out on all platforms. You must select the one or ones that match the specific story best. Respect the story, don't adapt it and never underestimate the power of a good story!
Text: Carolin Jaques SKPR 10/11
Photo: Alison De Mars von Blixen http://alisondemars.se