More Meatballs to the People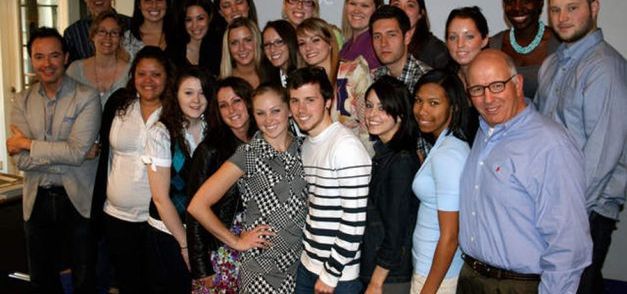 American university Johnson & Wales University and Berghs School of Communication in Stockholm joint in a project for Ikea early this summer. The American students had 17 days to solve the problem in the brief from Ikea Restaurants: to attract more people to the home furnishing stores' restaurants.
Skrivet av Berghs School of Communication
Maj 6, 2011
Ikea's previous Digital Marketing Manager Christer Karjalainen, who wrote and delivered the brief, was keen to meet the young Americans and hear their presentation.
"I'm especially interested in getting young Americans' perspective on the brand. It's interesting to take part in their way of thinking", Christer says.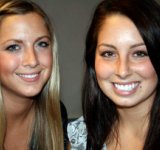 Jess Grasso and Kory Blythe, both J&W students, agreed that the two countries are indeed different.
"Ikea has been around for so long in Sweden and is nothing new. In the US it's considered new and shiny. People have a different attitude towards the brand there and Swedes and Americans are driven by different things", Kory says.
"As Americans we want it done for us. We want to earn money and we want to do it fast. Swedes are more individualistic and want to do it themselves."
19 students from Johnson & Wales University have been working on the brief for Ikea Restaurants.
In the campaign the students suggested solutions on how they believe the Swedish brand can their sales in the restaurants by enlightening the meatballs and the Swedishness about Ikea. Among the solutions the students suggested meatball play pool for kids, and they played with known Swedish characters, such as Alfred Nobel and Astrid Lindgren, who – obviously – had a meal of meatballs before creating their major pieces.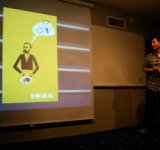 "Behind all great Swedish moments is a meatball" and "Simple decisions like buying a lamp are harder when you haven't eaten" the copy read.
We asked the students whether or not they think a similar campaign would work in the US but then it would be all about the hot dog.
"Benjamin Franklin surely had a hot dog before doing his job."
The students arrived right in time for the end year exhibition A Sustainable Plan.
"Here at Berghs you are working a lot more closely together with the other majors and you become a lot better when you're bringing together people from different disciplines. We've learnt a lot here at Berghs", the students state.
"It was really great atmosphere and good timing. It was motivating to start off with A Sustainable Plan", Kory says.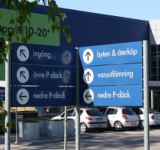 Ikea in Kungens Kurva was the place for research to the J&W students.