Moving abroad to study? Here's what you need to know.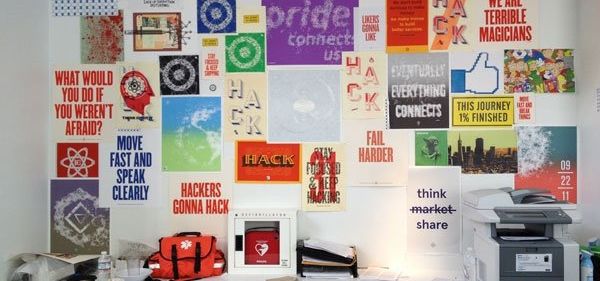 So, here is a list of things to think about before you go abroad to study. This is a collection of advice from Berghs as well as from previous students.
Skrivet av Berghs School of Communication
September 12, 2013
1. Get in touch in advance with everyone you know of in the place you're going to, previous students, remote relatives, old friends of the family… all existing connections will come in handy! Ask them what you should think about before leaving Sweden (also, if you ask them if you should bring them anything from Sweden you will make yourself popular!).
2. Make sure you have a passport that is valid for the whole study period; otherwise you will have visa trouble when it expires.
3. It's also a good idea to make sure you have a credit card with expiry date after the study period is over.
4. Check your bank's conditions for transactions abroad, if it costs you a lot to withdraw money it might be more convenient to open a new account in a bank that doesn't charge you for international transactions. Transfer money to the local bank in big chunks when the rate is favourable. Using a Swedish card or many transfers becomes costly.
5. Get recommendation letters from at least two previous landlords. Collect recommendation letters from workplaces and schools. They will come in handy when looking for housing and extra work. Make sure they are in English.
6. Get a bank statement from your bank with as much money on as possible, for the same reason as above. The later it's dated the better. Maybe you can get an excerpt of your account the day before you leave, with all the money from CSN on there!
7. Get the CSN proof of funding ("intyg om studiefinansiering").
8. Bring all your important documents (acceptance letter, confirmation of enrolment, transcripts, recommendations, bank statement, visa documentation etc) in originals and certified copies, you never know when you will need them. Make sure you have several copies.
9. Secure a financial buffer to cover unexpected expenses, deposits and fluctuating exchange rates.
10. Subscribe to "frequent flyers" with your airline; it will pay off! Some cards also have bonus systems, such as American Express for example.
11. Before leaving, download Skype, Facetime, iChat, MSN Messenger, what ever works for you, make sure you have it on your computer and make sure your loved ones do too.
12. Pre-paid phone cards to make it cheaper to call home, and for home to call you.
13. Also, you might want to download a list of free WIFI spots in your soon to be new hometown, that way you'll know where to go when you arrive. A map might be a good idea too.
14. Last but certainly not least, prepare to feel homesick. You might have a honeymoon period in the beginning when you love everything, or you might expect that and instead find everything strange and difficult the first month. Either way, be prepared, it's not always going to be seventh heaven, and overcoming the difficulties and the homesickness is part of the experience when conquering a new world. Stick it out; I can assure you it's worth it!