On top of the world in One Show!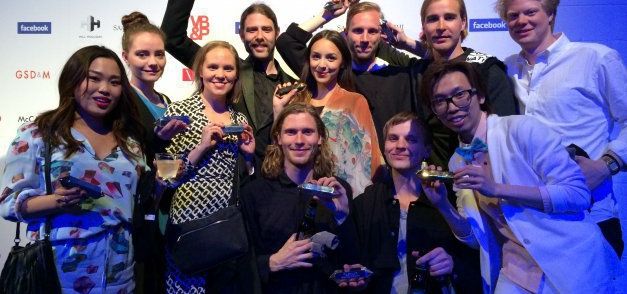 The Young Ones Festival is celebrated annually within Creative Week in New York City to inspire and future the next generation of advertising. This years student competition got more than 1 600 entries from all over the world, from the nominees there was 24 who was awarded with a prize. Five of the nominees where Berghs students and three of them got back home with an award.
Skrivet av Berghs School of Communication
Februari 13, 2014
Emelie Jinhee Johnsson and Rachel La Chenardière, who both gradates from Berghs Advertising – Art Director/Copywriter program this spring, won the Gold Pencil with Mickel JiunnTzer Yu, who will finish his first year at the same program, for their entry "Apartment". 
Another team who packed an award in their luggage to take home was Anna Lundqvist and Felix Nilsson from the Advertisment class, who worked with Afshin Piran from Graphic Design, and Naveli Paolina Yadihra Kremb from Reklamskolan, who won the Silver Pencil for their project Spotify Street Project.