Strategic Project Management with Ann Westfelt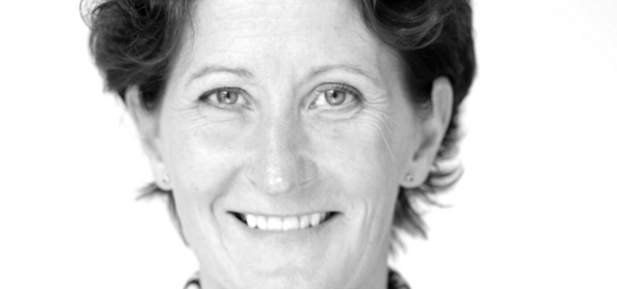 Ann Westfelt knows leadership and strategic project management. She has been working with marketing for many years in different companies and positions. Amongst her experiences she has been Product Manager at Apple, Head of School at Masters of Media and CEO at Drax Industries.
Skrivet av Berghs School of Communication
Februari 6, 2012
In addition to that she has been assigned a number of board and jury tasks. Toady she's Managing Director at Visionary working with education and consulting and she's Program Director for Berghs' course Strategic Project Management in Finland. The course is aimed at you with a few years of experience in the field or the role looking to sharpen your skills.
Here Ann is revealing the secrets behind a good strategic project manager.
What's a good strategic project manager like?
– The secret behind a good strategic project manager is in the strategy, wisdom, experience, courage and commitment. Now I'm talking about the strategic project manager on both the client side as well as the agency side.
Strategy: to plan well while keeping the final picture of the result clearly set up. Then you can deal with problems by seeing what you want to achieve and what means you have available to get there.
Wisdom: to say 'no' more often. To think through consequences before you say 'yes'. To let others shine and lift others when it's needed, and calmly walk in and LEAD when it's needed. Delete the word controlling. A good project manager has to lead.
Experience: Which you get from reflecting over the passed and improve yourself next time. Don't take things personally. See the context.
Courage: To dare to challenge yourself and others. Dare to take conflicts immediately as they appear and solve them wisely. Dare to tell a client or your agency that they need to improve their strategic work.
Engagement: To have a personal engagement greater than the project itself.
Can you tell more about someone you think has managed well in their project management and why you think so?– Two young guys, 19 and 20 years old have, with no money, few contacts and little experience managed to launch their self-designed bracelets in their top three desired boutiques. They managed by:
Strategy: They've known from the beginning what they want to achieve. Strategies on how to get there they've figured out along the way.
Wisdom: Every single detail has been discussed and prepared. They have reflected over their own shortcomings and turned them into advantages by thinking it through and be prepared – both on reactions and possible questions.
Experience: They've obtained experience by daring to contacting more experienced people, reflected over details and put together their own context.
Courage: They have the courage to think big, but haven't acted before doing their strategic homework. They've also had the courage to think differently and stand up for their thought through opinions.
Engagement: Their engagement is in doing the best products possible. Not to be in the limelight themselves. They see themselves as a team where the one is not more important than the other.
How can a strategic project manager and a more operative project manager work more effectively together in a project?– The strategic project manager – both on the client and the agency side, has an important role in visualizing and strengthening internal strategies. Make sure business strategy work in symbiosis with the market strategy. Ensure that chosen media channels are based upon decisions and that the arrow towards the company's future is clear. The operative project manager or production manager as he or she can also be called, has an important task in realizing the projects and make sure the production team delivers according to the set out strategies. Here you can find competent leaders.
When these two cooperate optimally, they've normally mastered a few projects together, communication is good and clear framework is set where responsibility starts and ends. They trust each others' capacity to solve problems differently but in the best for the project and you support each other when things go pear-shaped. They share the same objective which is greater than the project in itself.