The Dream Team at IC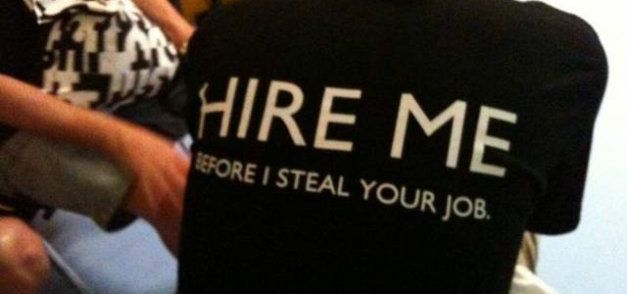 2010 something happens that has never happened before. A student team wins the prestigious Green Pencil Award for established advertising agencies at The One Show Award in the US. Of all the world's established agencies that competed for the award no one qualified for "Excellence in environmental advertising". The student team from Berghs did, and won.
Skrivet av Berghs School of Communication
Maj 16, 2010
The solution they presented Million Trees New York, was praised as a mature campaign that placed the consumer and the environment in focus. It echoed all over the world. The students themselves were fully occupied creating creative campaigns that would win even more fine prizes and awards globally. The students won, except from the One Shows Green Pencil, not less than one gold, two silver and two bronze at One Show and as if that was not enough, they won three gold in the international advertising award Cannes Future Lions in France. The students' great achievements resulted in Berghs being announced World's Best School, for the second year in a row in Cannes.
When more than four million people from 150 different countries in just three days had taken part in the Berghs students' own Twitter-experiment "Don't Tell Ashton", not only Ashton himself was astonished. Agencies from all corners of the world lined up to hire the students and cooperate with the school.
The education program, started to receive applications from everywhere. It was turned into an entirely English-speaking international program and thus changed name to Interactive Communication – Digital Director/Digital Creative.
Now, the team which is going to guide the class and become Program Directors for the international education program on place. Peter Kamstedt and Fredrik Lundgren, 36 and 39 years old. Peter has run his own agency and started somewhat ten companies. He started as a copywriter but shifted to a project manager and strategist. Fredrik is a trained Creative Director and founder of Pond Digital with more than 13 years of experience of digital media in companies such as Moonwalk, Starring and Syrup Sthlm. He has a Master of Laws and Journalism and has previously worked as a copywriter.
Here the two Program Directors tell more.
– To us, the role as Program Director at Berghs is perhaps the greatest role there is in the communication industry. Not everyone gets to coach eager, hungry and talented students to become the change-agents who all are contributing to turn the communication industry into something better and more modern.
– Last year's great achievements in international awards, where the Interactive Communication class in fact was the world's most awarded class shows we're onto something. We also understand from the industry that these students offer something desired; they make the consumer the starting-point and have the capacity to start conversations and stories.
– We're hoping to sharpen our methodology further so that our students keep meeting the industry's expectations and become even better as digitally competent communicators.
Why do you work so well together?
Peter; Fredrik has a unique competence in being a skilled creative and at the same time very pedagogic. We're sharing the conviction that tomorrow's communicators need a digital DNA, but above all they're not making advertising, they start and support conversations.
Fredrik; Peter is a world champion in seeing strategic links in a digital world. He knows what it takes for communicators to revolutionize the world in a new era. And that's exactly what we want to happen with Interactive Communication – that the students leave Berghs and change the entire game plan.
Why is the Interactive Communication program needed?
The communication industry needs to adjust to a business model that sets out from a digital logic, where the consumers define brands. The dialogue is the engine that the agency needs to entertain and fuel. Our students are the change-agents who will help the agencies to adjust in order to keep develop solutions that generate growth and value.
What makes the Interactive Communication students at Berghs unique?The traditional advertiser develop messages that disrupt, our students add a value. If you add value you create a conversation that people want to take part in. Furthermore our students know their channels, to know print and television used to be enough.
Today's communicators need to understand the logics on how an idea can use the logics in search engines and social media etc. The students at Interactive Communication think differently and are always up to new solutions that create value. Solutions that people want to be part of and that earn their attention instead of being forced on or bought.
Do you wish to apply to the program? Next start is in August 2011. Read more about the program and how to apply here.