Want to study in English at Berghs?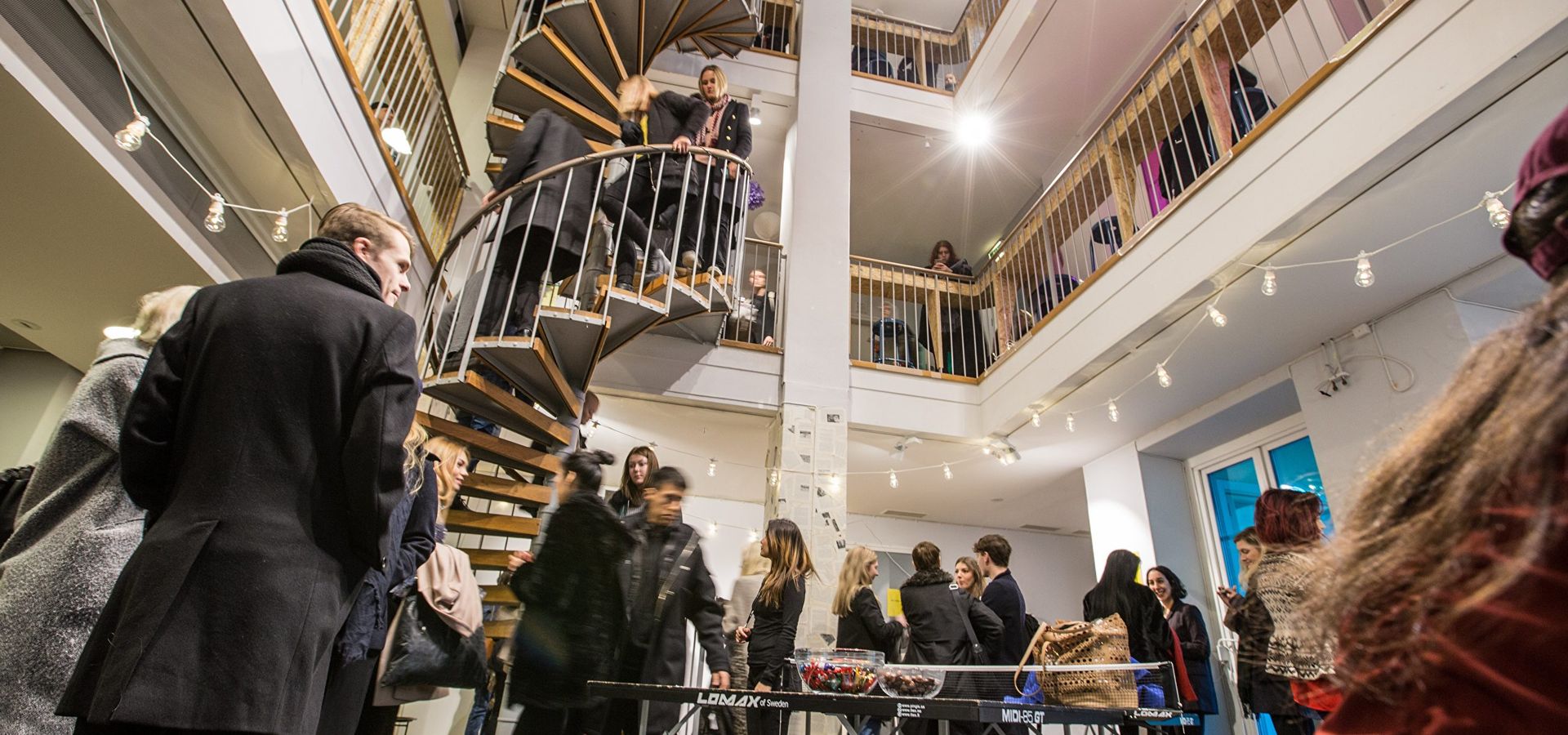 Would you like to study in English at Berghs? You are not alone. We offer a range of different options at Berghs for English speaking students and course participants. Here is a summary of them.
Skrivet av Berghs School of Communication
Februari 22, 2017
Berghs Bachelor lets you combine Berghs with an international university degree. Study 1 semester in Stockholm and 2 to 3 years in Australia or in the USA. This is an education and a journey. In English. This international study program is designed for young students who want to pursue an international career in communication. You kick­start your undergraduate studies at Berghs School of Communication in Stockholm with a full­time foundation semester in English. Then you move abroad and complete your Bachelor's Degree in the USA or in Australia. You can choose the program that suits you best at one of our partner schools in San Francisco, Sydney or Perth.
Berghs Advanced is an intense study abroad semester, full-time on-site, that gives you a set of professional communication tools before you start your career. This add-on semester is packed with cases and real life projects. You learn new tools, apply them to projects and work on your own communicative leadership at the same time. The program is designed for international students, coming from schools of communication, arts, business, and technology.  All courses are delivered by active industry professionals, they are low on theory and very high on practice.  At the end of the semester, your communication skills can be spent at an internship or work.
Berghs Online Certificate offers you the best of Berghs' action-based learning, packed into a new and flexible format. You study online, in English, with international teachers who are industry professionals. The program consists of two semesters of highly collaborative part-time studies in communication (5 to max 15 hours/week). You can choose between two different directions of study and apply for a Creative or a Strategic Certificate. Almost half of the content is the same for both tracks – as it is relevant for both strategic and creative roles – while the remaining half is specific to your certificate of choice.
Our online Courses
Besides Berghs Advanced, Berghs Online Certificate and Berghs Bachelor, we also offer online courses.
Study at Berghs in English
Take a look at what Berghs offers students who are interested in studying in English.
Go to Berghs International!
This online course helps you refuel your creativity and gain a real competitive edge by accessing the trend report "According to Berghs". This course is for international communication professionals who want to gain the latest tools for their own marketing projects or their clients' projects.
This online course teaches you how to develop effective communication strategies for your brand or for your clients' brands. Annika Rehn provides you with tools and knowledge to create a complete and compelling communication plan.
Welcome to six weeks of buzzing creativity. This course teaches you tools and methods to inspire and enable creativity. You practice on real-life briefs, you learn through lectures, conferences, and discussions also receiving lots of feedback to push your ideas further.