What's it like to win Grand Prix in Cannes, David Orlic?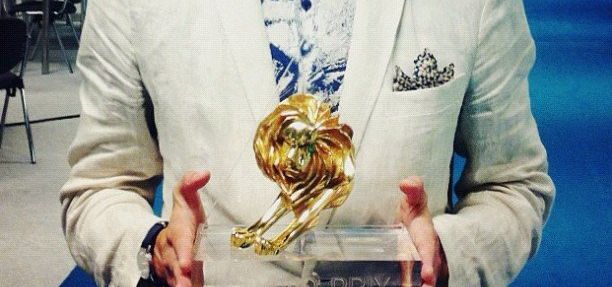 Together with his colleagues, David Orlic – former Berghs student, Creative Director and co-founder of Volontaire – was awarded the prestigious Grand Prix in Cannes Lions 2012 for the campaign Curators of Sweden. The campaign, with clients Visit Sweden and the Swedish Institute, was described as "very simple, very smart and very brave" by the jury president Iain Tait.
Skrivet av Berghs School of Communication
Juni 26, 2012
Hi David Orlic, Creative Director at Volontaire, former Berghs-student, today teacher and mentor at Berghs advertising program. Congratulations to the success in Cannes last week! Volontaire was awarded with Grand Prix in Cyber, 2 silver in PR and nominated for titanium for the campaign Curators Of Sweden (clients: Visit Sweden and The Swedish Institute).
Why do you think Volontaire did so well this year? Is it possible to share a recipe for the success? 
There is a recipe, but with only one ingredient: Hard work.
Patrick Kampmann said in an interview last week that the campaign Curators of Sweden stands for the same the values as Volontaire. Which are those values? Have these values been the same since you started up the agency or changed over time?
We started Volontaire three years ago with a crystal clear methodology on how to engage people, both offline and online. We have developed several tools for creating, launching and evaluating communication activities. Together with our clients, we work hard to prove brand promises with real actions through involving projects that grow and change over time. The core of our work is always honesty and respect. We sell it with simplicity and surprise.
How important is it to win a Grand Prix in Cannes?
We are proud of all our work and stand behind it whether it wins or not. The Cannes Grand Prix is a great recognition from the international advertising community and a milestone in our agency's history. However, we didn't only receive it for the creative idea behind the @sweden project, but for the bravery and integrity shown by The Swedish Institute and Visit Sweden since the launch. It strengthens all of us to produce bold, new work in the years to come.
What was your vision when starting Volontaire a few years ago?
Our vision was (and is) to change the fundamental function of communication in the 21st century: from making advertising to creating value, working together with people in rewarding projects instead of disturbing them with ephemeral campaigns. A lot of agencies are claiming to do the same these days, which is great. But it all comes down to the work.
Has the climate in the communication industry changed during the years since you graduated from Berghs?
I and my dear colleague, co-founder and Creative Director Philip Ahlqwist graduated from Berghs when YouTube first launched in 2005. Today, the digital infrastructure has changed the industry completely and is a key element in both our professional work and the lectures that we give. But we're still people. The web encourages our existing behaviors. Our job is to understand these behaviors.
Grand Prix in Cannes must be a huge achievement, what is next on the agenda for Volontaire?
2012 has been an amazing year so far, with big, exciting clients and new, talented colleagues joining Volontaire. We've won the Golden Egg in Sweden, gold in the Clio Awards and Art Directors Club and celebrated Midsummer with our first (but hopefully not last) Grand Prix in Cannes. Our ambition is, as always, to produce interesting work that inspires people all over the world and challenges the industry.