32 agencies + 180 students equals Career Day!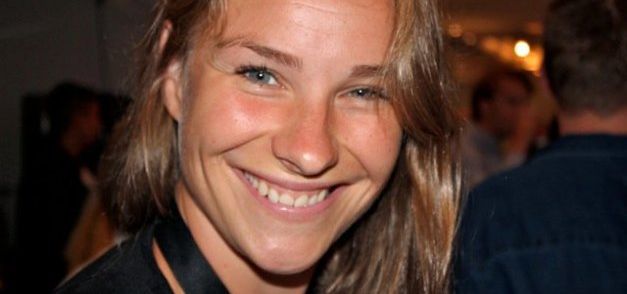 As Career Day is approaching, Berghs' International Relations Manager Digge Zetterberg Odh is seen running faster and faster through the corridors and classrooms at Sveavägen, Stockholm. Tomorrow Berghs will host for 32 agencies and 180 students who are to meet each other for speed dates.
Skrivet av Berghs School of Communication
Februari 3, 2012
Hi Digge, can you tell us a little bit about what you are working with right now?
We're setting up one giant speed-dating schedule for all of our fulltime students. The idea is that they will have ten minutes to present themselves to 32 different agencies, both Swedish and international.
What companies and agencies will be visiting Berghs and meeting with the students on Saturday?
Some really great agencies! We'll meet agencies that we work closely with, or where former students now work who will be revisiting Berghs with their agencies and companies to look at portfolios. For instance we'll meet Wieden Kennedy, AKQA and Jung.
Practically speaking, how will the day proceed? 
The agencies will be spread out in different classrooms and the students will run around the building, presenting themselves. So, smoothly I hope! We actually bought a bunch of egg timers so that everyone will keep on time. Since they only have ten minutes with every student, everyone will be quite busy.
How many students will meet how many companies?
Well, my colleagues and I made 138 individual schedules for the students, but a lot of them are in team of two or even three, so perhaps around 170-180 students. And of course, 32 agencies.
From the perspective of the general of Career Day, what are your hopes and fears?
My hope is that our students will impress the agencies and that the meetings will eventually lead to the students being hired! Also, I hope everyone will have fun. My biggest fear is that it will turn into total mayhem, with everyone missing his or her appointments! Hopefully, that won't happen though.
Do you have any advice for the students who are about to speed date the companies/agencies they might be working for in the future?
To prepare! With only ten minutes, you need to know what you want the agency to know about you, and, not to forget: what YOU want to know about the agency. Also, I don't want them to feel too stressed out about it. It's supposed to be an introduction to each other, so they shouldn't feel bad if they don't go home at the end of the day with a signed contract.
Good luck on Saturday!