Berghs Bachelor to Atlas Copco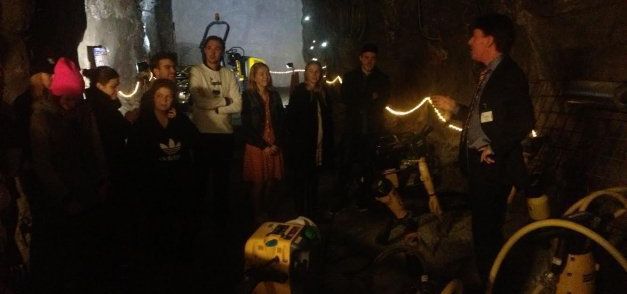 This morning the Bachelor class went to Atlas Copco's headquarters in Nacka to meet with Rune Magnusson, Vice President Marketing Light Constructions Equipment, and receive a project briefing.
Skrivet av Berghs School of Communication
Oktober 8, 2014
Rune flew in from Germany, where his division is based, and invited the students to follow him down to the mine, which is based just underneath Atlas Copco's office. They spent about two hours in the mine, talking about the brand, the products, the technology, and the different markets they operate in.
The students are trilled! 
The brief is about marketing a new technology in a very conservative market. The students will be divided into seven groups, each one of them working as a mini agency. They will be guided by the instructors through each stage of the process and finally they will present in front of the client on November 28th. 
Marco Ortolani, course director, thinks this is a fantastic opportunity for learning by doing. 
On that occasion, Rune Magnusson will come to Berghs, together with his product developers and receive seven different solutions to his brief. The students will pitch their ideas in front of the client, and one of them might actually be used in real life.