Career Day 17: "being nervous can be a positive force"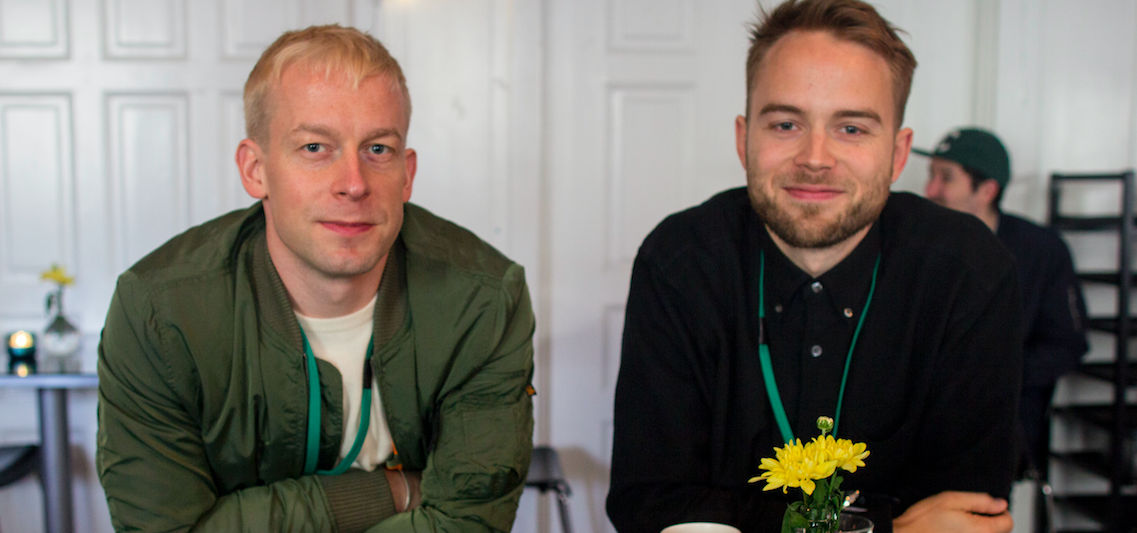 Career Day 2017 is about to begin and in the Cafeteria we get a chat with the Finnish agency Miltton Creative - today represented by Creative Director Mikko Hakkarainen and Managing Director Olli Sirén who shared their hopes, expectations and thoughs about the day at Berghs.
Skrivet av Berghs School of Communication
April 7, 2017
Hi Miltton Creative! What are your expectations for the day?
Mikko Hakkarainen: We are hoping to meet great people and we've already had a great experience with people coming over to Helsinki to do a week long project with us from before. We heard a lot of great stories of why people are studying here, and how they're bringing their personal life and identity to the work place. Every meeting was really fantastic.
How should one differentiate themselves from other students? What is your advice?
Mikko Hakkarainen: We're looking for excitement! Students hopefully being excited when speaking with us. The chemistry between us and the student needs to feel good.
Olli Sirén: We understand that people can't have that much experience but they can have an enthusiasm for the industry. And you need to have fun. We want the situation to be open and fun and not nerve-wracking. Try to relax, is our advice to the students.
Mikko Hakkarainen: People can be shy but they should be themselves. If they're not, it easily shows. We understand it can be frightening but it all comes down to being settled in the situation. Our CEO founded Milton Creative 15 years ago but he's usually nervous in interviews so it can happen to everybody. But being nervous can be a positive force as well.
Olli Sirén: And we're kind.
Text: Kevin Krooks. Photography: Ellen Syrjälä.