Final countdown: Berghs c/o Academy of Art University in San Francisco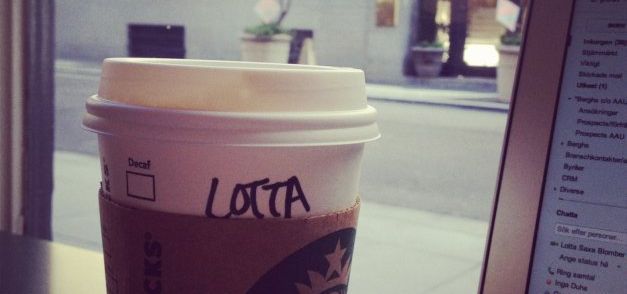 With only days until the international collaborative summer program Berghs c/o Academy of Art University in San Francisco finally starts, Berghs' Head of International Studies Lotta Saxe Blomberg has busy days. There are meetings to be held, lecturers to be met and schedules to be set.
Skrivet av Berghs School of Communication
Juni 15, 2012
Hi Lotta Saxe, Head of International Studies, you arrived in San Francisco a week ago to prepare the last details before Berghs c/o AAU. How's your past week been?
It's been a great week,! The city has so much to offer and the Academy is so well organized. I ride their free shuttle back and forth to work every day. I have mostly been meeting lecturers and preparing for the students' arrival, and watching our coordinator Dana pimp our venue with IKEA furniture.
So. These are the days before the students arrive. Do you feel prepared?
I think I'm as prepared as I can be. The communication industry is a very dynamic one, and I'm expecting there to be some last minute changes in the schedule. But that's just the way it is to work with the best in the industry, they are busy people! And we are well prepared. The list of lecturers and tutors is amazing! And you wouldn't believe some of the industry visits we will attend.
What can the students expect from their very first day at AAU?
The very first day is going to be intense! Especially for those who are joining us from overseas of course, but for the local students as well. It will be a completely new way of approaching teamwork, and they will get to know myself and course director Christopher Waldekrantz very well. And each other, of course. It's important to lay the groundwork for the rest of the program.
Can you say something about the group of students that will participate in Berghs c/o AAU?
We have such an interesting mix of students! Different nationalities, different backgrounds and different disciplines within their communication studies. Many of them are or have been working in the industry already, and that will make the level even higher and the program more interesting. The more experienced students can both share their knowledge with the rest of the group and tap into the energy of the fresh minds that will be in the class with them.
You've been preparing for this project for months and on Monday, the Berghs c/o AAU summer program will finally start! Are you excited?
I'm so excited, you have no idea! I just can't wait for it to finally be Monday!
What do you look forward to the most during your stay in SF and your time at c/o AAU?
Getting to know the students, challenging them and seeing them grow. And the industry visits! This is truly a once-in-a-lifetime opportunity!
Thanks for talking to us!