Graphic Design students work with Chimney and Eytys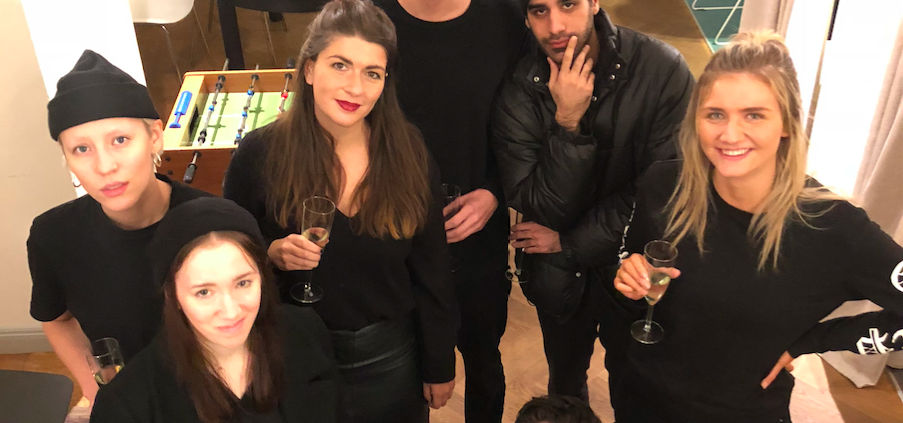 During this fall students of the Communication Design program has created concepts for Eytys capsule collection launching this spring. Behind the collaboration, together with Eytys and Berghs, is the video content company Chimney. The student's projects was pitched in late November, where the winning projects were presented.
Skrivet av Berghs School of Communication
December 5, 2017
Karin Peterson, Creative Director at Chimney, also heading the Motion Design 2 course at Berghs:
"All the student's work proved a very high level of creative skills but two of the projects stood out, in different ways. One (by Madeleine Richter & Martina Ståhl Rohdin) was surprisingly out of the box and is something you would expect from a crazy agency in Berlin. The other one (by Danial Ali, Alvin Marelius, Ida Jonsson & Anna Salonen) was just excellent, the finished piece holds such a level that it could be released today. And most importantly, both are a perfect match for the brand."
If Eytys will use the concepts or not is still to be considered but the company's Creative Director Max Schiller was satisfied with the result:
"The result was fantastic, especially considering that the brief was very abstract and everyone worked from start to finish without any feedback from me throughout the process. We'll see if the material will be used, but we love talented creatives, good outputs always win."
Berghs School of Communication believes in action based learning, where real cases are a major part of the courses. The Motion Design course has been around for 10 years but this year Chimney has been a close partner, supporting the school with professionals within the field.
The importance to include video as a media for brands has increased rapidly the last couple of years. Pål Pettersson, Program Director of Communication Design at Berghs:
"You can't be a brand without any video content today. The millennials grew up with a video camera in their hands thanks to their phones, so for this generation it's an obvious media to use in every way."