Re-designing the business of design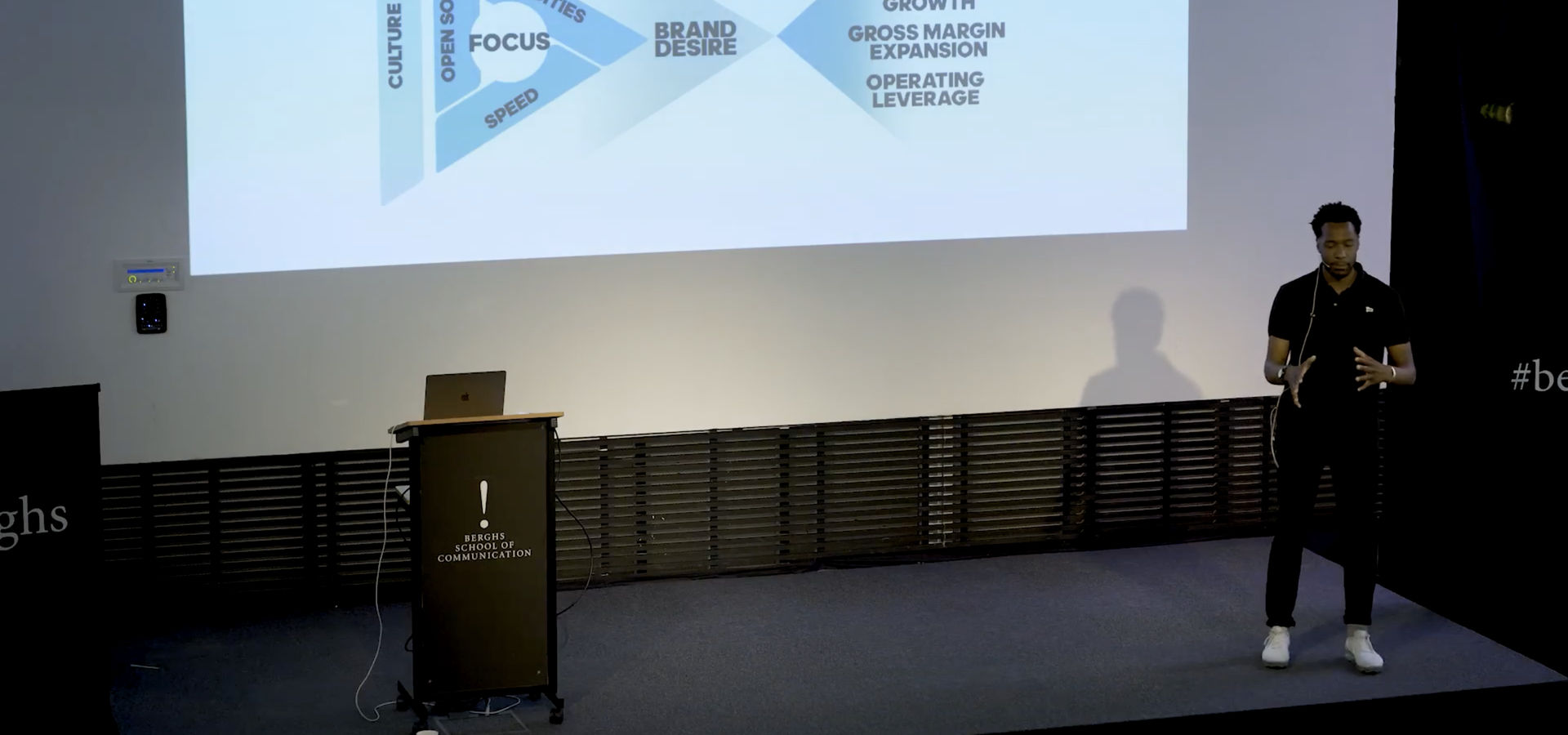 Adidas is set to overtake Nike within three years, if the current trends continue. Is it their products? Their marketing? Their business strategy? Yes. According to Michael Aneto, Chief Designer at SAI in Amsterdam, they're good at designing for culture, which is a process where you embrace chaos rather than trying to tame it.
Skrivet av Berghs School of Communication
Juni 1, 2018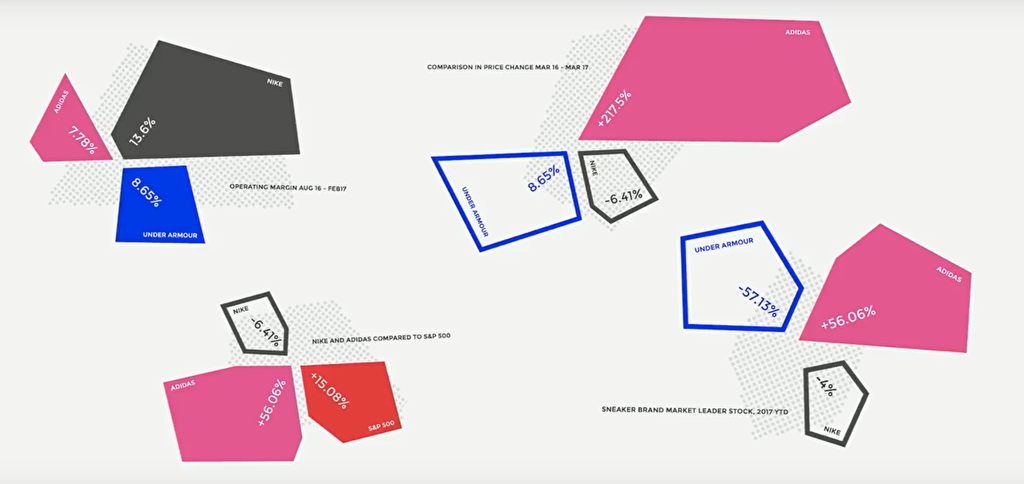 Michael Aneto is not new to the business; he has worked at AKQA London, 180 in Amsterdam and before he started SAI he was Head of Strategic Planning at Perfect Fools in Amsterdam. He founded his new digital design agency after seeing a pattern in what successful brands are doing. He calls it "designing for culture".
The business of design is on the verge of a paradigm shift. The old, dying paradigm is where design strategy is derived from our mechanical view of the world: we create tidy systems that are logical, tidy, easily packaged and sold as a service. Design strategy in the new paradigm is organic, messy, abstract and localized. As a consequence, it's hard to transfer or package. Businesses operating in this new paradigm don't see marketing as a function, or as an add-on–it's an inherent part of what they do and their business strategy. They don't operate in traditional silos of operations, marketing, sales, etc., and there's something that they're doing that attracts people to interact with them and buy things from them.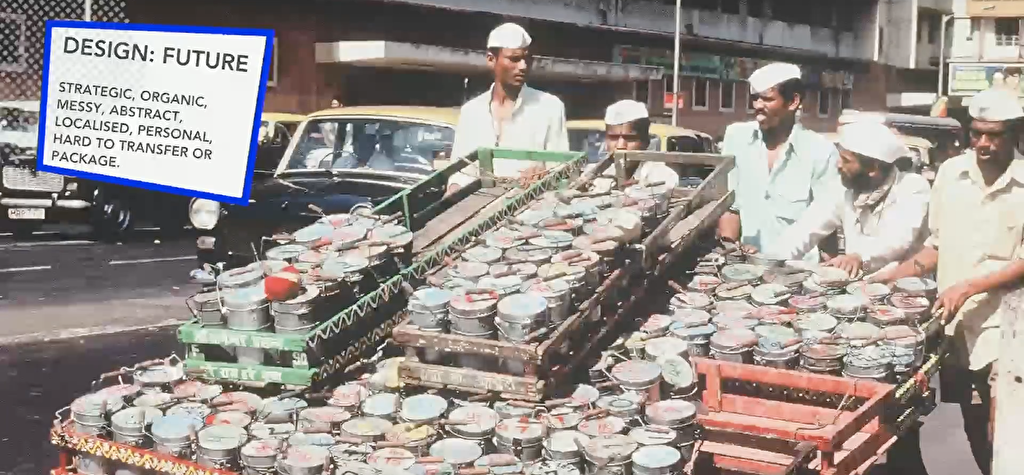 Michael gave three examples in his Morning Routine at Berghs: Patta, Van Moof and De School – three very different and very successful brands based in Amsterdam. This is no coincidence, according to Michael, because The Netherlands and Sweden are similar societies that are ideally positioned for this transition. Pata, Van Moof and De School have one thing in common: they all follow the principles of culture design. These principles are:
Risk – pioneer. show commitment
Family – generosity, educate, love
Feel – integrity, exploration, find your vibe
If you described Patta in the old paradigm, you would say that they are a street wear company. But that's not enough for success. Here's how the principles of culture design apply to Patta:
Risk: they moved from a central location in Amsterdam, to a street in the Red Light District. It was a risky move, and many considered it to be the wrong place – but since then, several international brands have moved towards Patta's street. 
Family: Patta embraces their new neighbors, and throw new businesses a welcome party, collaborate with them and use Patta's own platforms to advertise the new businesses to help them get traction. It's a collaboration that goes much further than "brand X other brand".
As for feel… well, see for yourself.
Van Moof is often described as "the Tesla of bikes", but they're not your run of the mill bike company.
Risk: they pivoted from a company providing tokens for payments at events, to a bike company, with the goal to make bikes that outsmart the city.
Family: as they needed to raise capital, they invited people who had bought their bikes to invest. In the invitation, they described what they wanted to do, and why they wanted their customers to be part of it. Their aim was to raise 1,500,000 € – in a week and a half they had surpassed their goal with 1,000,000 €.
Feel:
De School: it's hard to describe this community, because it's named after the place where it's currently located. Every five years, they move and pretty much redo their business model. Currently it's nightclub, a gym, a co-working space, a restaurant and an event venue of sorts. Every third brand that tries to activate something in Amsterdam wants to do it at De School.
Feel:
Culture is not just important in the context of design and visual or sensibility, it's the fundament of a business strategy. And if it's the fundament of a business strategy, it should be the fundament for the design strategy of that business. The challenge is to translate systems that emerge in one cultural context to another – these systems are strategic, which means they should be copyable if you apply the strategy. But these systems are also organic, messy, abstract and localized, and therefore hard to package. Culture design is not just a design matter, it's a business strategy matter that when implemented seems to be working well. Just look at Adidas.
If you want to see the full lecture with Michael Aneto, just click play below:
Berghs Advanced
Berghs Advanced is an intense full-time study abroad semester, delivered on-site at Berghs in Stockholm, that gives you a set of professional communication tools before you start your career.
Marie Alani
Find out more