You're coming to a completely different way of life
It's not just about the classroom, it's about experiencing life in a very different context. Meet Diane Slade from Edith Cowan University i Perth, Australia, who shares her tips for the Berghs Bachelor students moving down under as a part of their degree.
Skrivet av Berghs School of Communication
Oktober 27, 2015
Marco Ortolani, Program Director at Berghs, interviews the colleague and Senior Advertising Lecturer at Edith Cowan University in Perth, Australia, asking about track records, common mistakes, and useful recommendations for the future students.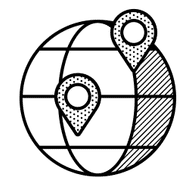 Vill du läsa på Berghs?
Våra heltidsprogram omfattar allt från Grafisk design till Digital strategi.
Gå till programmen
If you're interested in the Berghs Bachelor Program, an international study program dedicated to young students who want to pursue an international career in communication, read more about it here or attend the Online Meet-up with Marco Ortolani on November 2nd!