17 Swedish secrets that will boost your career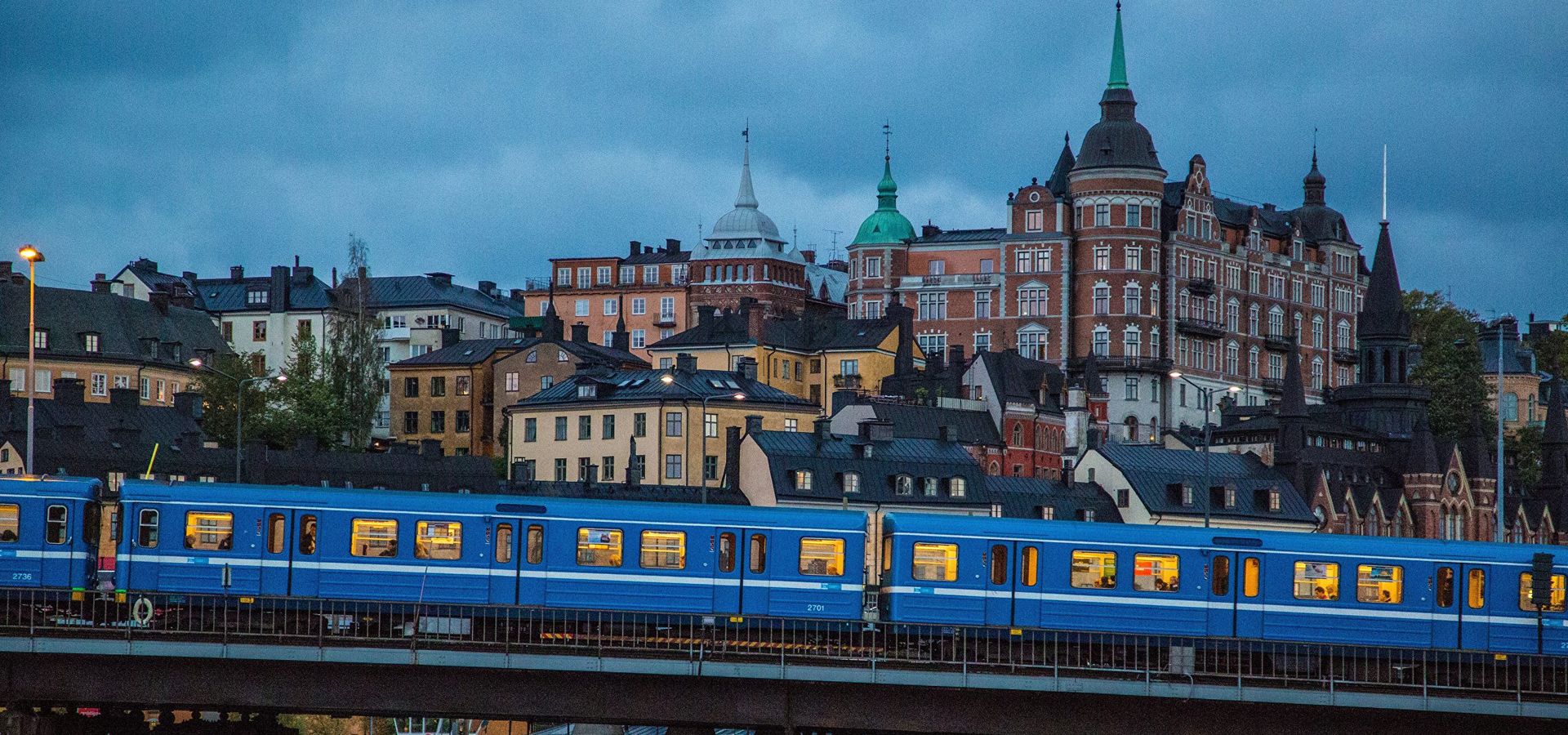 Marco Ortolani is an Italian living in Sweden. He is the Director of International Programs at Berghs. Marco shares his top advice on how being a bit more Swedish can boost your career.
Skrivet av Berghs School of Communication
Augusti 18, 2017
#1 There's no "I" in Sweden – but there's a "We"
The Swedish cross-country skiing team recently brought home the Olympic gold medals in both the male and female relay. Collaboration is simply the Swedish way. Thanks to the country's flat organizations, success is truly a team effort.
#2 Stay curious – eat tacos
It's not always easy to find a restaurant serving Swedish food in Sweden. Swedes are curious and open-minded to other cultures – and dishes. The most popular lunch dish is pad thai. The most common dinner? Tacos.
#3 Take your shoes off
Swedes always leave their shoes at the door and walk around in their "strumplästen" (socks). In many offices, you will see people working in slippers – even the managers. Why? Because you get more things done when you're comfortable.
#4 Gender equality is awesome
Sweden rewards parents that share their parental leave equally, encouraging men to spend more time with their children and women to pursue their careers. The result? A better work-life balance and a better household economy at the same time.
#5 Master the art of "fika"
Swedes are the masters of informal networking – they even invented a word for meeting up and talk over a cup of coffee: to "fika". It's both a verb and a noun. Most of all, it's an incredible way to meet new people and exchange ideas.
#6 The Internet is about people, not cats
More than half of Sweden's population is on Facebook. Digital tools are used for collaborative purposes, for example Equalisters: a crowdsourcing initiative with over 50 000 people recommending experts in different fields on a daily basis.
#7 Shower every day
Swedes are environmentally friendly and prefer a quick shower over a long bath. As it happens, the morning shower is also the most creativity-sparking activity of the day, neurologically proven to help unconventional thinking.
Berghs International
Chose between online studies, exchange semesters at Berghs in Stockholm, certificate programs and more.
Read more
#8 Don't just read books – do things
Swedes buy more books than anyone else in the world, but they don't really have the time to read them. Instead, they learn by doing. There are over 200 000 small clubs for different hobbies and interests in Sweden. Knowledge is simply put into practice.
#9 Learn English at a ridiculously young age
Sweden tops all international rankings in English proficiency, making it easy for Swedes to travel or work abroad – and for foreigners to work and live in Sweden. Many Swedish children learn English before they even start school.
#10 No fighting
Swedes are the world champions of diplomacy. They try to avoid conflict at every price, believing that it's pointless to fight about things when you can actually talk to each other and work them out instead.
#11 Say thank you – all the time
A Swedish conversation usually starts with a Thank You (for something you did or said last time we met) and ends with three or four Thank You's (for… whatever). To save time and breath, they simply say "tusen tack" – "one thousand Thank You's".
#12 Ask stupid questions
The expression "There are no stupid question, only stupid answers" is something that Swedish children are taught at a young age. As a result, Swedes dare to ask tough questions with no fear of coming across as foolish.
#13 Honor the three o'clock coffee break
Every day at 3 PM, Sweden shuts down. "Trefika" is a national tradition and a publicly approved afternoon break for factory workers and office employees alike. Research shows that taking regular work-breaks actually makes you more efficient.
#14 Work/study from home
February is flu season in Sweden, with a large part of the population working or studying from home. Thanks to the country's superfast broadband services, working or studying from a distance is both easy and efficient.
#15 Design for the many
Swedes are surrounded by good design and value it a lot. But design in Sweden is not just about making things beautiful – it's mostly about making them meaningful. Ikea's business idea sums it up perfectly: a better everyday life for the many people.
#16 Don't use buzz words
Discover new stuff, new tools, new interesting content every day, and share it with others. But don't make a big fuss about it: the unwrittenLaw of Jante prohibits all know-it-all-behaviour and rules it inappropriate.
#17 Seriously: do NOT use buzz words
The word "lagom" is essential to understand Sweden. Although it lacks a direct English equivalent, it could be described as neither too much or too little, and definitely not too clever. Just… perfect.
Introducing Berghs Advanced: An intense full-time communication course, delivered on-site at Berghs in Stockholm, that bridges the gap between your studies and your future career.
(Photo credits: Tony Webster from Portland, Oregon, United States (Tunnelbana & Stockholm Skyline)