FUTURE LIONS WINNERS – Do Zero For Climate Change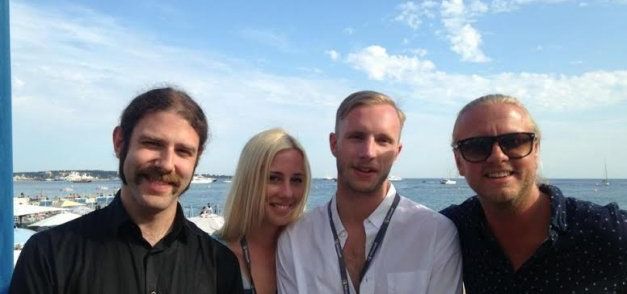 Out of over 1700 entries from all over the world two of our amazing student groups won. One of them was the group "Do Zero For Climate Change". We talked to Fabian Lakander, who did the project with Afshin Piran, Linda Kraft, Pia Hansson Näslund and Sebastian Sandberg.
Skrivet av Berghs School of Communication
Juni 24, 2014
Congratulations! How does it feel?
It feels great of course, but also kind of weird. Many of us had a few goals when we started Berghs – and one of the goals was to win the Future Lions. And now we have, but we don't know what to do with it, we should probably just enjoy it.
What was the feeling when they called your name?
I think the strongest feeling was pride, and fear. Fear of going up on that stage, being looked at by almost 2 000 people.
Tell us about your case, Do Zero For Climate Change.
The brief was to do CSR for Ben & Jerry's basicly. And the thoughest thing about that is to find something that is CSR but still relevant to an ice cream company. Something that is closely connected to the product and the brand. When we did some research we realised that many people have way to low temperatures in their freezers, you only need 0F (-18C) to get the best taste out of your ice cream and to preserve food (also for every degree below -18C your power consumption increases by 5%). So we made a campaign called "Do Zero For Climate Change!". The ice cream box gets a redesign to make it spread. Since many people dont have a thermometer in their freezers, only a switch that goes from 1 to 5, we also attached a sticker-thermometer to the boxes so that people can adjust the temperature in their feezers to the perfect number. Thats it basicly!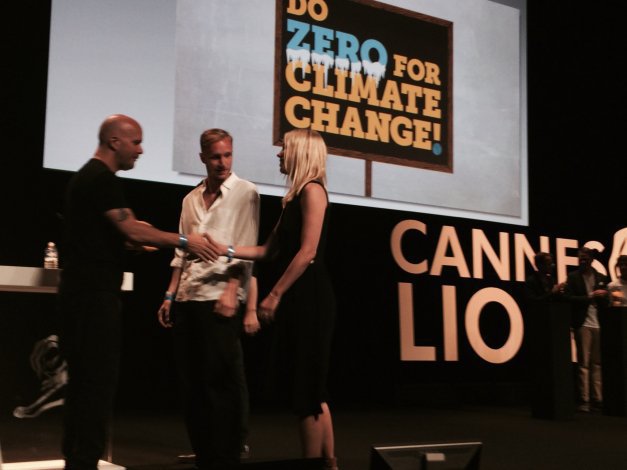 Fabian Lakander och Pia Hansson (Ur bild: Linda Kraft, Afshin Piran och Sebastian Sandberg)
Why do you think you won?
The Cheif Creative Officer at AKQA, Rei Inamoto, said that the reason we won was basicly because it was was so easy, feasible and smart. It makes a huge difference fot the environment, everyone wins, and you don't need to put any effort in to it, almost.
How did you celebrate?
We bought 25€ pizzas at 5 am; ate them on a pier, then went for a swim in our underwear, to finally be walking home in the surise along La Croisette – soakin wet.
Again, congratualtions, we are so proud of you!