"Moving to Perth is a bit like going on a first date"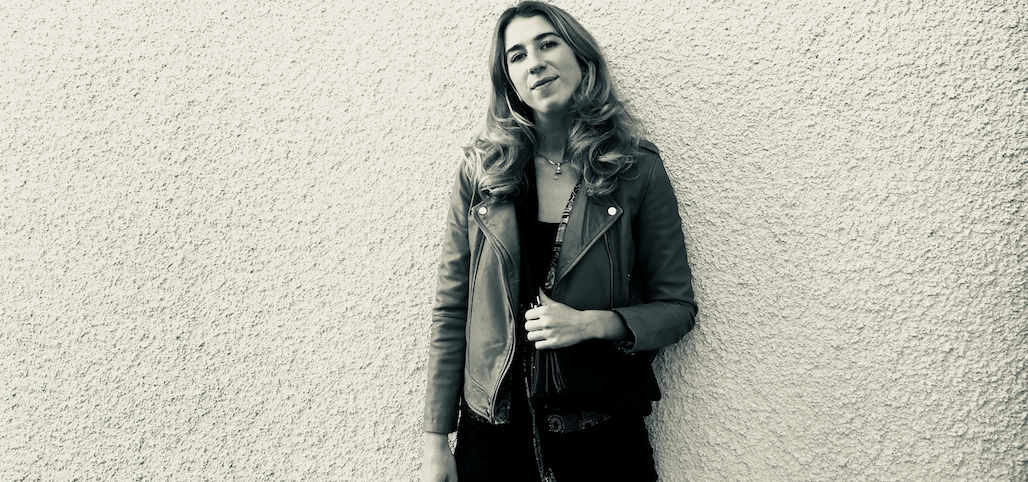 I can say with certainty that it's been the best decision of my life. Those are the words of Isabelle Jaconelli, who 3 years ago started her Bachelor journey knowing that she wasn't looking for an average Swedish university experience. Three years later, Isabelle is soon to be graduating from Edith Cowan University in Perth, Australia. Here's Isabelle's story.
Skrivet av Berghs School of Communication
April 17, 2018
Hello Isabelle! First of all, can you tell us a little bit about yourself?
My name Is Isabelle Jaconelli and I'm a 22-year-old Swede/Italian/Human currently living in Perth, Western Australia. I'm a self-proclaimed girl-boss who enjoys things I can't afford, going to gigs, eating all the pasta and coming up with the occasional creative idea.

What made you decide to apply to the Berghs Bachelor program back in 2015?
I applied to the Bergh's Bachelor program in the autumn of 2015. I was doing an internship in London at the time, spending my lunch hour browsing around the internet when I accidentally ended up on Berghs Website. I remember forwarding an email to my mum with a link to an article about Berghs Bachelor saying, "this would be the dream". The rest is history.

What are your strongest memories from the semester at Berghs in Stockholm?
Berghs was great: the atmosphere, the teachers and the school's general unique way of going about education. There was a heavy-focus on cherishing individual creativity which was very liberating, allowing students to stray across the lines, no idea ever considered too big or bold. Working with real clients set the bar high, and I matured a lot during this time while preparing myself mentally to move across the world. Although, in all honesty, what made my semester at Berghs so great were the people I met along the way, some of which have grown to become my second family here in Perth.

After that, you decided to continue onto Perth and attend Edith Cowan University. Why Australia, why Edith Cowan, and what did you decide to study?
I was originally intending to move to San Francisco, but after going back and forth between the two options, it was mostly the idea of living in a more forgiving climate, and the fact I had never been to Australia before, that finally won me over. I also knew I wasn't looking for an average Swedish university experience, I wanted to travel and I wanted a challenge.
Berghs Bachelor program
Berghs Bachelor is an international study program designed for young students who want to pursue an international career in communication. One semester in Stockholm, then an international degree at one of our partner schools in San Francisco, Sydney, Perth or London.
Read more!
Tell us a little bit about the Australian culture, in your opinion. Is it really all about bbqs, beers and surfing?
The Australian culture is one of a kind. I'm turning into a bit of a local, using weird phrases like, "woowoo" instead of great, or "hey" after literally any sentence. People are so polite you have no idea what they're actually thinking, but it doesn't even matter. You eventually get accustomed to letting things take time and if it's not "all good" you definitely know that something's up. I'm probably not the right person to ask when considering the classic Australian experience. I mean, yes, there are plenty of opportunities to drink beer at any time of the day, almost everyone has at some point at least attempted to surf and there are Acai bowls to feed a nation. Although these things are great, Perth has so much more to offer.
Moving to Perth is a bit like going on a first date. At first it's a bit awkward, you don't really know what to do with yourself, but after awhile you find common ground, sit back and relax. It's a city that has the potential of becoming whatever you want it to be. You have to be open to the experience and persistent enough to make an effort to become a part of the culture and society. These things take time, but based on my own experience 2 years in, every time I return to Perth after visiting Stockholm, it feels more and more like coming home.

Can you describe your years at Edith Cowan University?
It's definitely been a ride, going from 1st year units to 3rd. There's a significant difference in workload but I've also found it beneficial to know that the university has my back. There is a great deal of flexibility at ECU, giving you an opportunity to tailor your education according to your own preferences. For example, I started out doing creative writing as a minor but then came to my senses, tried a bit of design and eventually ended up on an entirely different campus – doing a double major in marketing and advertising. The university grows with you, and in all honesty it's hard to know exactly what you want to do, but it's a lot easier when you're allowed to change your mind.

What does a "normal week" look like these days?
Being in the final year of my bachelor's degree, I'm combining my studies with an internship at a local marketing agency as well as working a few hours a week in retail. I spend as much time as I can in Kings Park and on the beach, catching up with friends, going to gigs or studying at the central library. I'm usually on campus for lectures a few days a week. However, this semester I'm doing one of my units online, giving me more flexibility for work which is great.

In your opinion, what would you say are the main differences between studying in Australia compared to studying in Sweden,?
Overall I'd say it's a combination of factors that separate studying in Australia from studying in Sweden. All and all, you have to put in the effort to succeed. What makes Berghs Bachelor great is that even though you have to put in the work, you simultaneously get to experience another culture, having the opportunity to travel during the mid-semester breaks, as well as experiencing the Australian summer season which is definitely something else.
There is no denying, being away from family and friends is a challenge. It tests your independence and ability to socialize. In the end, it's really what you make of it that determines the outcome, and I've found open-mindedness is definitely the key to succeeding in Perth.
How would you say this journey has changed you as a person so far?
I met Marco Ortolani, the Director of international programs at Berghs, when he was visiting Perth a few weeks back. We talked a fair bit about the program and what it was like for him to see his former student grow throughout the course of their education. Starting out hesitantly at the Berghs' interview and suddenly all grown up, living life on the other side of the planet. I don't think I even fully comprehended what I was getting myself into when I applied, and that was probably a good thing, moving to the other side of the world is a pretty big deal, but I can say with certainty that it's been the best decision of my life.
You will be graduating in 2018. What are your dreams and plans for the future?
In less than a years time, I'll graduate from Edith Cowan University. With a degree and 2,5 years in Australia behind me, I hope to take a leap either across the continent or across oceans to wherever the opportunities lie. I'd love to see myself working in an industry that does good and I am definitely an advocate of sustainable media, digital innovations and female entrepreneurship. All and all, I'm humble and thankful for my time in Perth and look forward to utilizing everything that I've learnt both on an academic and personal level to continue my international journey moving forward!