"Sweden will always be home in my heart, but Australia is my second home"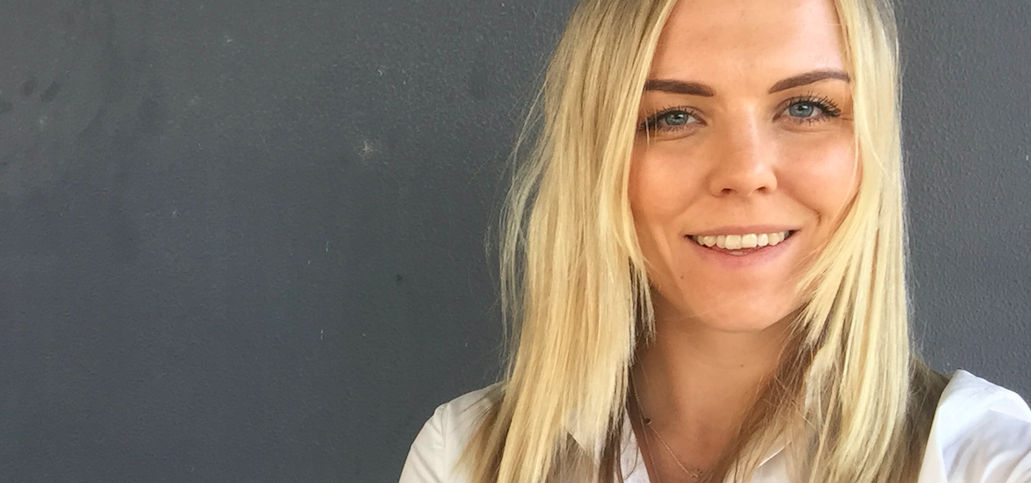 Felicia Forss' journey started 7 years ago, when she worked in Berghs' cafeteria and fell in love with the atmosphere at the school. She knew she wanted to study something creative, applied to the Bachelor program and the rest is history. Here's Felicia's story, straight from Sydney.
Skrivet av Berghs School of Communication
April 26, 2018
Hello Felicia! First of all, can you tell us a little bit about yourself?
I'm a graduate from Berghs and Billy Blue College of Design. I'm from Stockholm but I've been living in Sydney for the past 5 years. I am currently working at the TV company Foxtel as a Digital and Marketing Designer. When I'm not working, I like to be outside enjoying the never ending Australian sun.

What made you decide to apply to the Berghs Bachelor program back in 2012?
I was actually working at Berghs cafeteria back in 2011 and I fell in love with the atmosphere. Back then I knew that I wanted to study something creative- I realized that graphic design was the perfect fit for me, and that I had to apply for a program at Berghs. I wanted to get away from Sweden for a while and see something new. The Berghs Bachelor Degree, was therefore a perfect fit for me.

What are your strongest memories from the semester at Berghs in Stockholm?
My whole life was Berghs back then and I felt like I was living in a Berghs bubble. It was great. I can't believe how many memories I've got from just a few months of my life. I remember doing big group projects until the early morning, meeting great people (both students, teachers and people from the industry). I remember the well-deserved beer after finishing projects for real clients like IKEA.

After that, you decided to move to Sydney and attend Billy Blue College of Design. Why Australia, why Billy Blue, and what did you decide to study?
I'm a pretty spontaneous person and for some reason I just felt like Australia would suit me even though I had never been here. I think that being able to go to the beach after a day of studying was probably what tempted me the most. I picked Billy Blue because it was in Sydney.
Berghs Bachelor
Plugga design, reklam och kommunikation – worldwide! Berghs Bachelor är det internationella kandidatprogrammet för dig som ser fram emot att möta världen utanför Sverige.
Marie Alani
Läs mer!
Tell us a little bit about the Australian culture, in your opinion! Is it really all about bbq, beer and surfing?
It's definitely about BBQ and beer, but I've got very few friends here that have even tried to stand on a surfboard. Australians are extremely easy-going. They really seize the day and they feel no need to rush, (with literally anything)! They plan New Year's Eve and Christmas the day before (which is both fantastic and stressful… if you come from Sweden).

Can you describe your years at Billy Blue College of Design?
My years at Billy Blue were great. At first, I struggled a bit to feel comfortable studying in another language, but you get into it fairly fast. I had great teachers who were really encouraging and who prepared me for 'the real world'. I met people who have become some of my closest friends.

You graduated in 2015. What were your dreams and plans for the future back then?  
I had always planned to move back to Sweden after I finished my degree but I ended up staying in Australia for a few months after graduating, which turned in to years. I wanted to work in a cool studio and create beautiful designs, but when you've been working in the industry for a while you realize that it takes time to get to the top.
After finishing my degree, I interned at a couple of places for a few months, which I think you need to do, just to gain some experience. Back then I couldn't get a full-time job due to my visa situation, so I freelanced for a while, which was a great way to build my portfolio while trying to figure out what my niche in the design world might be.
If I were to give one tip to someone new in the industry, it would be to never give up. Also, sometimes you have to work at a place that you don't love, just to get to the next step in your career.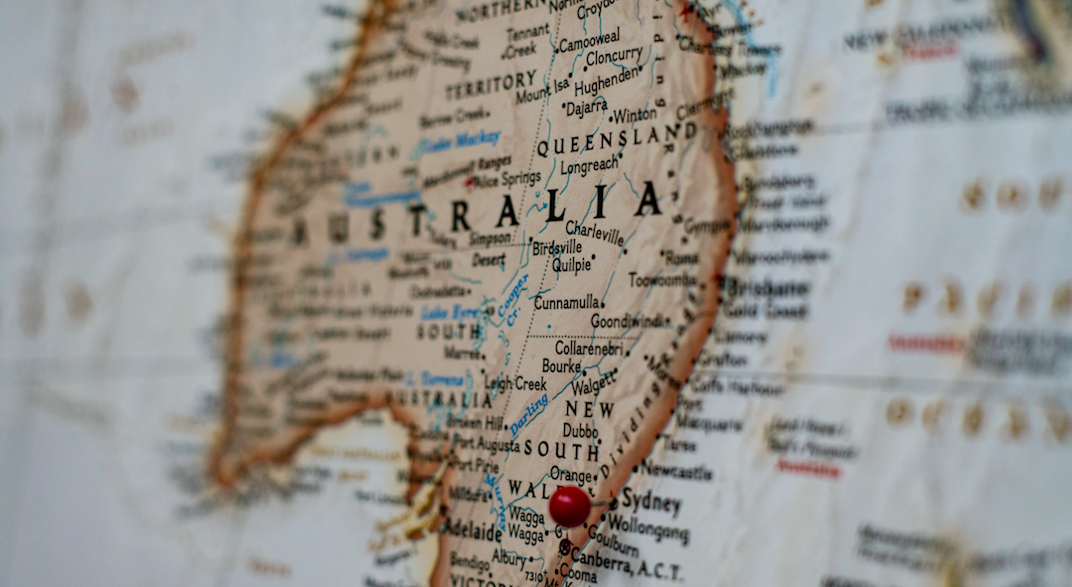 And so, what happened?
I've been working at Foxtel in Sydney as a Digital and Marketing designer for a year now. It's a role doing everything from posters and magazine ads to social media designs and online advertising.  

You are still living in Sydney. How come you decided to stay?
I don't think I ever decided that I was going to stay, I just never decided to leave. Sweden will always be "home" in my heart, but Australia is my second home.

What does a "normal week" look like for  you these days?
On a normal week I wake up at 6.30 am to leave home for the day at 7.00 am. I decide what hours I work (which is great) and I prefer to start early so that I've got some time in the afternoon to go to the gym/go out for dinner/spend time with my boyfriend/friends.
At work I follow my schedule of what I need to do for the week and I might have a few meetings. I usually have lunch outside, if I've got time and if the weather is good (which it pretty much always is).
I normally don't work on Fridays so I usually do some kind of outdoor activity then (for example take one of the many coastal walks). On the weekend, I spend time with my boyfriend/friends, going for dinners, going to the beach or just watching movies at home. Every now and then, I go for day trips to the Blue Mountains or to the National Park.

In your opinion, what would you say are the main differences between studying in Australia compared to in Sweden?
Swedish people like "ordning och reda" (to have order/being organized) and Australian people are very easy-going. Both sides have their pros and cons. Sometimes it's good to not be too restricted by rules when you're studying something creative.

I think it's also good to keep in mind that a lot of Swedish people mature fairly early. Not only do we move out of our homes at an early age but we get to decide when and what we want to start studying  (which might make us slightly more ambitious).

How would you say that this journey has changed you, as a person, so far?
Wow, that is definitely not an easy question to answer. I've changed in so many ways. I think I've become more easy-going and less scared of the unknown. I'm more open to people. When I first came to Australia, I thought that the language was going to stop me from becoming close with people, but I've learnt that it really doesn't matter. I've become a creative graphic designer who knows both how the Swedish and Australian industries work. I've also learnt that you sometimes have to work really hard to get what you want, but also not to underestimate myself. You will become what you want to become if you believe you will.

Who should apply to the Berghs Bachelor Program?
I would recommend anyone who's eager to start the journey of studying communications, but who wants it to be more than just a degree…someone who wants an adventure.